Studio 27
Textile Twins - Textile Art
Rebecca & Rachael are textile artists expressing themselves through all things textile. Their practice includes a variety of techniques and mediums doing everything from thread, paint, beads, rovings, all types of fabric from the finest organza to upholstery and leather.
Innovative, unexpected exploratory adventures capture the imagination and push the boundaries of what can be achieved with textiles.
"WOW" People say when they walk into the gallery area which hosts a massive quilting machine. In the workshop, the jewel of the crown, The Bernina Q20, a sit-down longarm machine where most of our work is stitched. There's paint, more sewing machines, a lazer cutting machine, all types of fabrics that glitters and sparkle. A feast for the eyes.
Parking Instructions: Ample on site parking.
Melways reference: 74 H10
Rachael Richards & Rebecca Wolske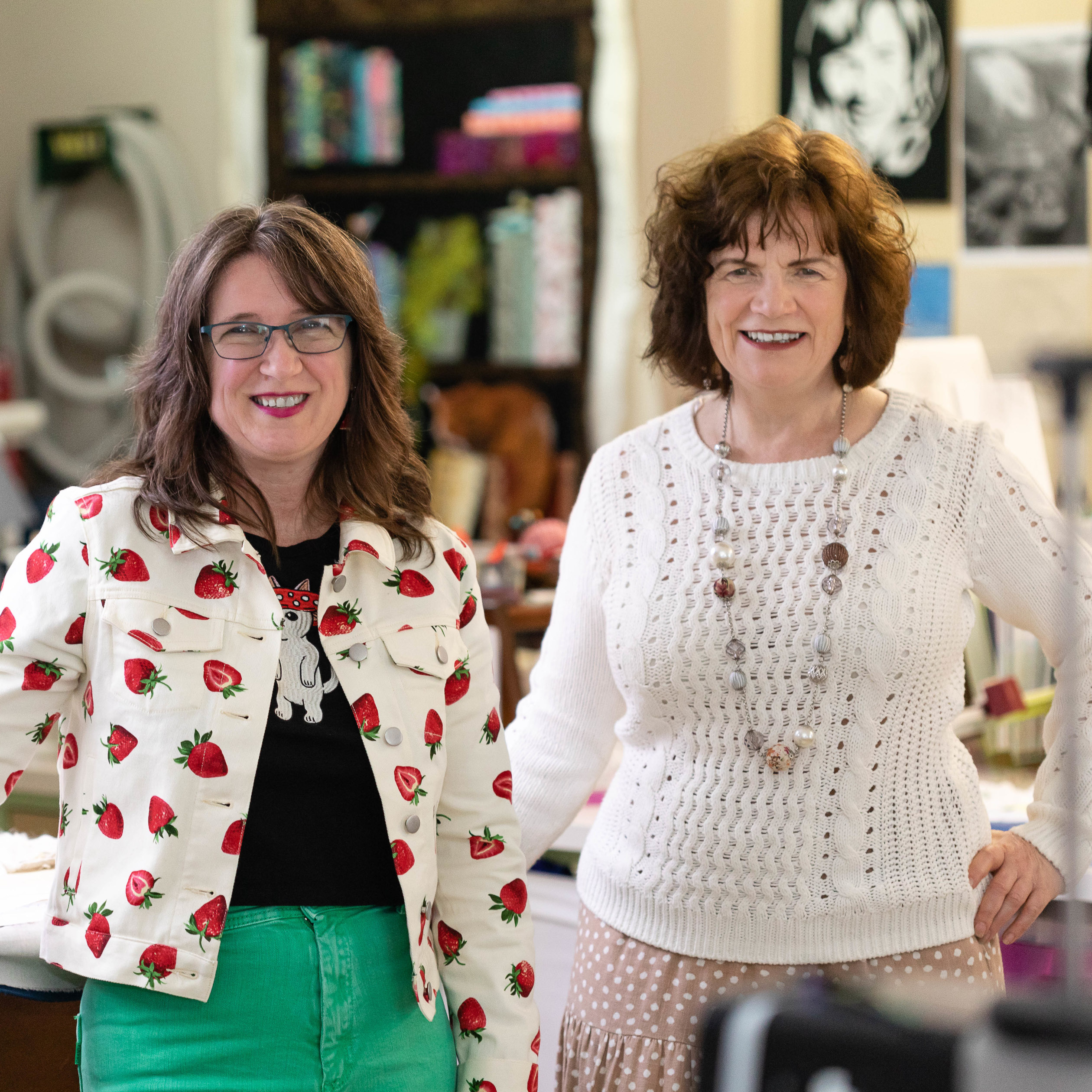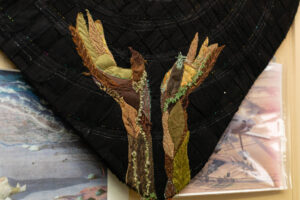 The textile arts world is still surprising viewers, as this concept is often mistaken for a painting until the viewer stands up close to be rewarded by depth and experimentation of mixed media.   My textile artwork is constantly changing, doing different techniques to replicate a mood, soft or fragile, hard or weathered, even 3D to hanging on the wall as a painting.
I love nothing more than picking all the wonderful textures and colours for a new project, threading up my machine needle and losing myself in the joy of creation. the whirring sound of my machine as we play a dance on fabric, bring to life my subject one stitch at a time. From conception my story is not set in stone, as I stitch away.  I let my piece guide me to the next moment until we are done.
Recently I have stepped outside my comfort zone and put my art on outdoor seating areas, made Kids installations and had my first Solo show in 2022.   I am excited to see where my art takes me next!