Studio 37
STAIN Studio - Multidisciplinary
Rain visually explores landscape, symbols, and icons. By exploring and developing a unique visual language, her work encourages contemplation. She enjoys the challenge and innovation possible when working with a diverse range of media.
Stephen's geometric gestural paintings draw inspiration from the constructed environment. Shape, colour and texture is worked and reworked by adding and subtracting layers, to create surfaces.
STAIN Studio Aims: Innovation, Experimentation and Consolidation of the artistic voice. STAIN Studio showcases the multidisciplinary practices of two local artists. Stain is a working art studio filled with painting, drawing, photography, sculpture, mixed media and wearable art.
Parking Instructions: Plenty of parking.
Melways reference: 75 B12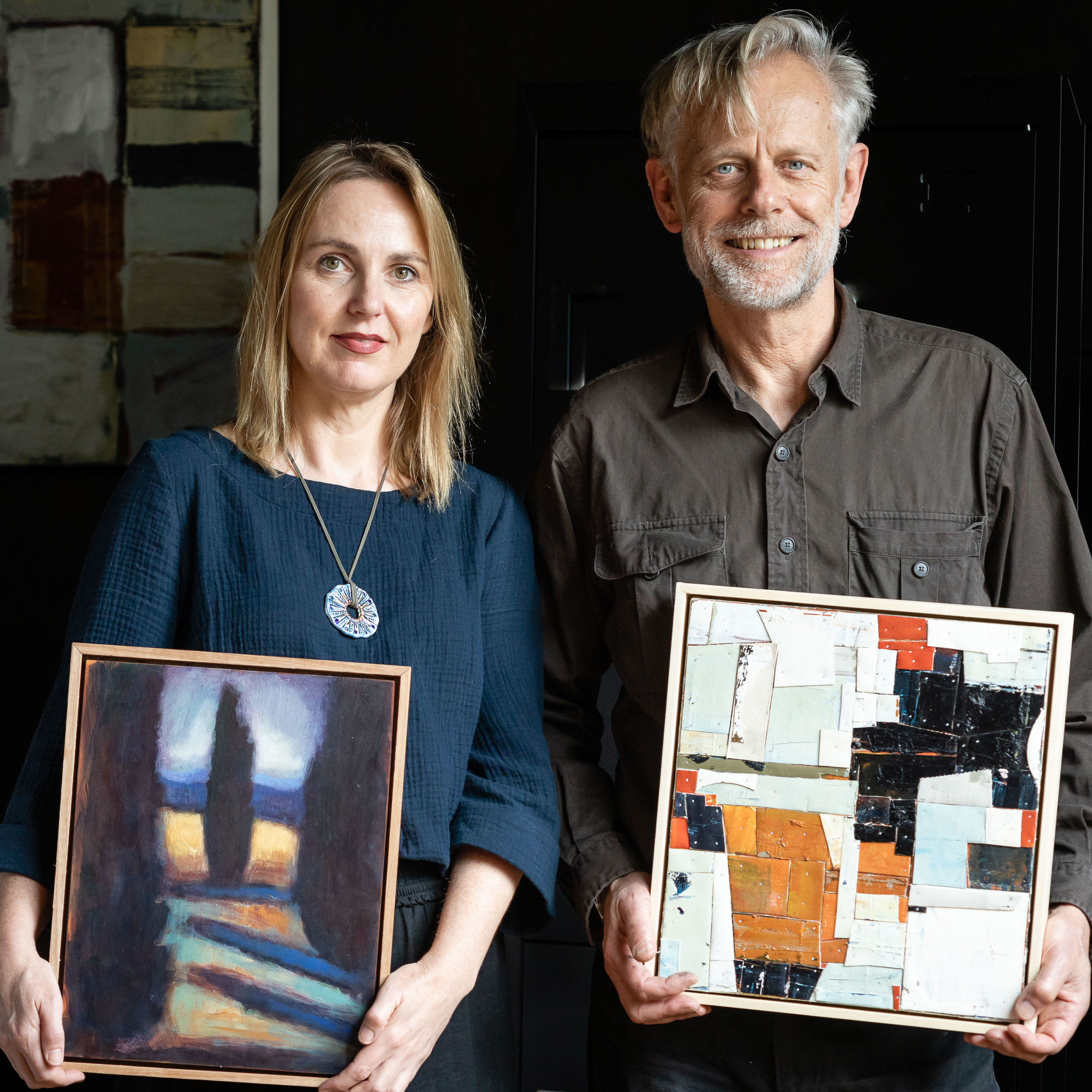 Rain White is an experienced multi-disciplinary artist and arts educator based in the Dandenong Ranges. Her dominant themes explore connection to place and time. She investigates ancient cultural symbols, icons, and our enduring connection to landscape and nature. Rain explores a diverse range of media, from painting, to photography and sculpture. The emotional landscape of her art asks us to reflect deeply on both our experiences and our role in the natural world. Rain's practice encourages reflection and contemplation in the viewer.