Studio 21
Sherbrooke Art Society - Multidisciplinary
Sherbrooke Art Society was created in 1966 by a group of artists and volunteers, transforming the 100 year old building into a hub of art activity. It's a meeting place for members to create and inspire one another and share their love of art with locals and visitors. Regular exhibitions, classes, workshops and demonstrations organised to promote art to all.
Enter the gallery doors to be surrounded by Landscapes, Portraits, Still life, Botanical and Bird paintings in all mediums. The wide range of artworks from our members includes traditional, realistic and tonal paintings and drawings, glassware, sculptures and more. The gallery will be a hive of activity with members and our three feature artists demonstrating and ready to chat.
Parking Instructions: Park at the front or side of the building & enter through front doors.
Melways reference: 75 F9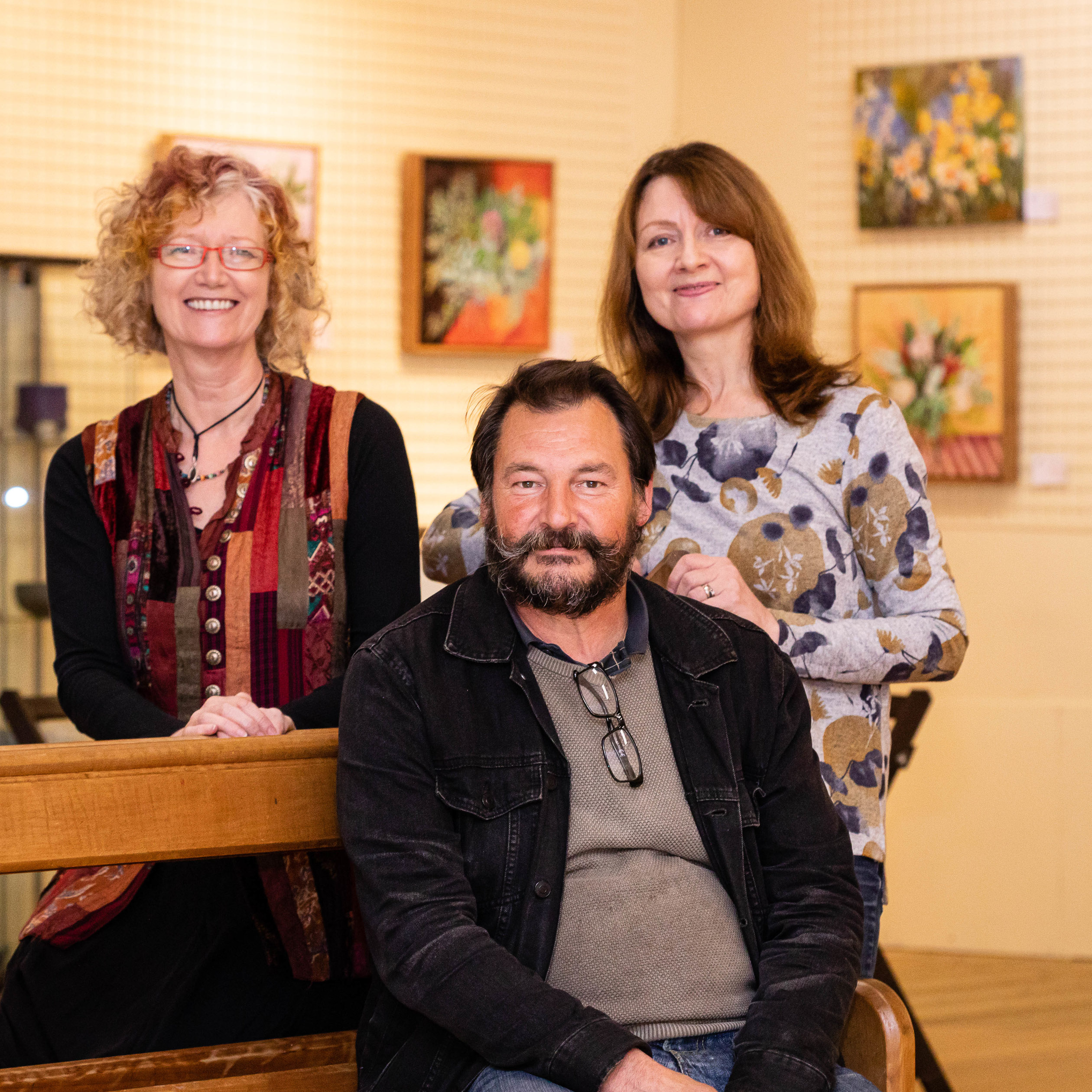 "My subject matter is mostly still life put together from that which is around me and that I have collected.   My passion for flowers features prominently in my work expressed through the richness of oil paint.   It is through my desire to record beauty through my work and making ordinary day to day objects appear extraordinary."
Still life and flowers inspire Jeffery Murphy's oil paintings, where he makes the ordinary look extraordinary and engaging.   Jefferey is visually inspired by capturing the beauty of his subjects in oil paint.
Jeffery started his art journey as a painter 32 years ago when he attended his first art lesson in Tonal Painting.   He believes strongly in learning skill based method of painting incorporating both discipline and technique and was driven with an eagerness to learn fast.   Private lessons for two years with Glenda Wise and a term of classes with Lee Machelak of the 20 Melbourne Painters launched him into his art career.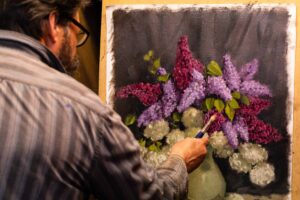 Janet Matthews is  a multi-award winning artist exhibiting regularly in Australia and overseas.   She is a regular exhibitor with Sherbrooke Art Gallery as well as an active member of committee.   Her works focus on native birds and animals, capturing the personality and "story" of her subjects, giving viewers a personal connection with the birds they see in their gardens and local parks.
Janet's Accolades include –
Artwork in the collection of the New York State Museum, USA and the Roberson Museum and Science Centre, New York, USA.
Represented Australia in the World Wide Botanical Exhibition 2018
Juried Award, Focus on Nature 2014, New York State Museum (top 14 artworks);-
Commissions by Australia Post for stamp images released in 2006 and 2009 and 2021;
Diploma and a Graduate Diploma of Visual Arts, Monash University.
Published in many magazines, calendars and books, including "50 Top Australian Artists", "Wild Inspirations" (Wildlife Art Museum of Australia) and "Flora of Australia" 2018.
Janet's work has been described as "weaving magic" with pencil.
"My art is my passion, especially pencil, colour pencil and graphite.   I love to draw our botanical and wildlife subjects with intensity, personality and precise detail.   I want to engage and inspire viewers with the beauty and uniqueness of our natural world."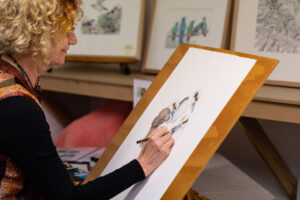 Born into a family of artists & potters, Leanne has worked with clay and paint all her life. For 25yrs from 1980-2005 she was an award winning porcelain doll maker and teacher, writing several books on china painting and pattern making.   In 2006 she rekindled a love of pastel and oil painting by taking classes with Claude Ciccone & Raelene Sharp as well as watercolour classes with Jenny Phillips at the Botanical Art School of Melbourne.
Her years of painting 3 dimensional faces drew her to specialize in children's pastel portrait commissions for 15yrs. Winner of the 'Hans Heysen Award' in 2019 saw her first joint exhibition 'Inspirations' with artist Julie Kok.
Leanne is an artist working across all mediums specializing in pastel and porcelain inspired by nature, especially flowers, feathers and butterflies, particularly the fleeting moments in nature that often go unnoticed, like a flower bud about to burst into bloom.   As the artist behind 'Vassart Art & Design', she produces cards, prints, giftware & jewellery featuring her artwork handmade in Kallista.